With wind as main proulsion
The eleven partners in Orcelle Horizon are taking a 360-degree perspective on wind as main propulsion. This project is a continuation of several previous projects and combines improvements to simulation frameworks and wing systems by supporting the development of two physical demonstrator vessels. Both RoRo vessels are owned by Wallenius Wilhelmsen, and are set to transport cars and other cargo, with significant emission reductions, across the world.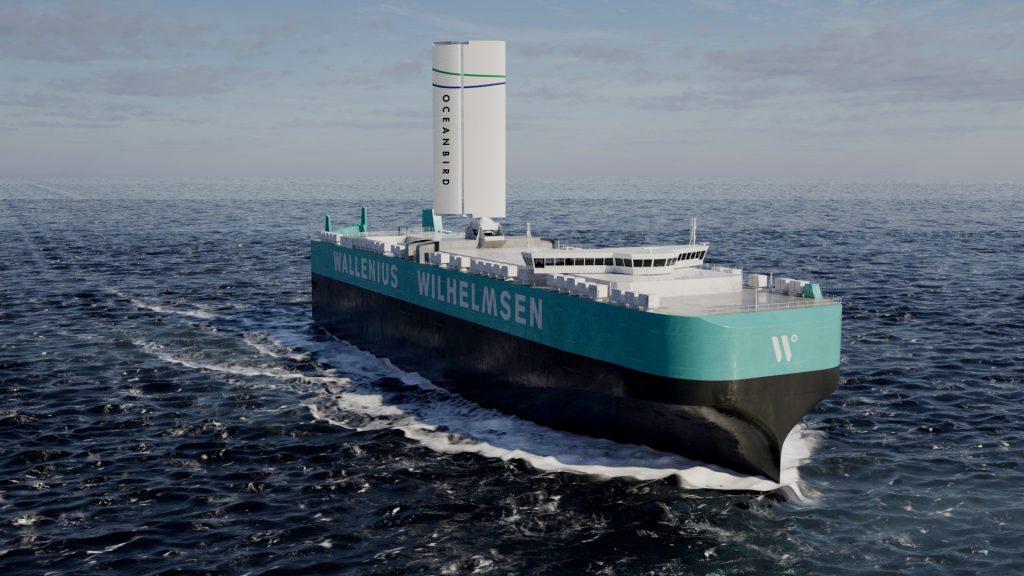 Setting sails
First up is a one-wing retrofit on the vessel Tirranna. She is scheduled to be in operation in 2024, and our experience with her will be used for further research and development. Tirranna is followed by the newbuild multi-wing vessel, Orcelle Wind. Set to sail in 2027, this groundbreaking vessel targets efficiency gains of 50 percent compared to conventional vessels operating in regular trading.
Backed by digitalization
Orcelle Horizon combines the investments needed to get full-scale demonstration and data capture with advanced models and tools for wing propulsion vessels. Each demonstrator ship will have an extensive set of sensor systems onboard, allowing them to function as research vessels to validate and improve designs, simulation tools and prototype designs of ship & wing systems. A tailored, dynamic weather routing software and service will be developed to optimize sailing performance for both demonstrators and future wind vessels.